Greenside Studio Loft - an existing single-storey house is transformed with the addition of a new studio loft built within the roof space and overlooking the pool, flooding the extra living spaces with light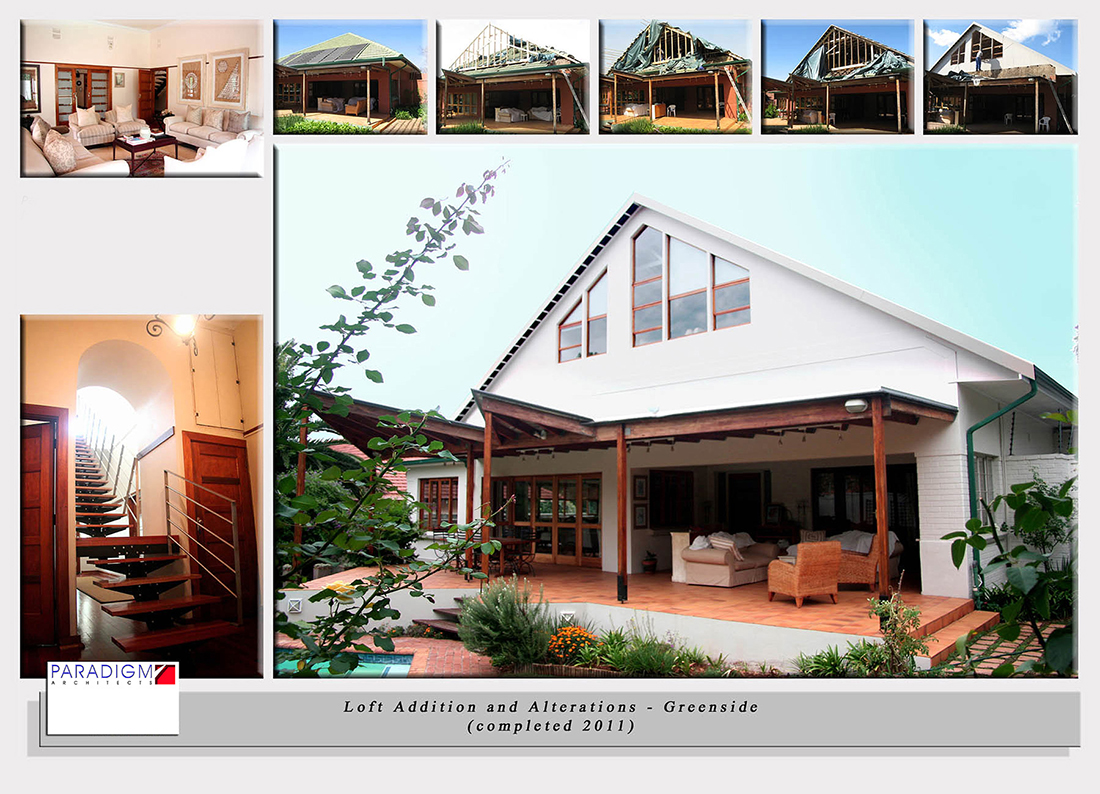 Paradigm Architects were approached to help revitalize a beautiful, but dark old Greenside home with the addition of a new specially-designed loft space. The decision was made to remove the hipped roof over the lounge, extending the gable end outwards and creating useable space within.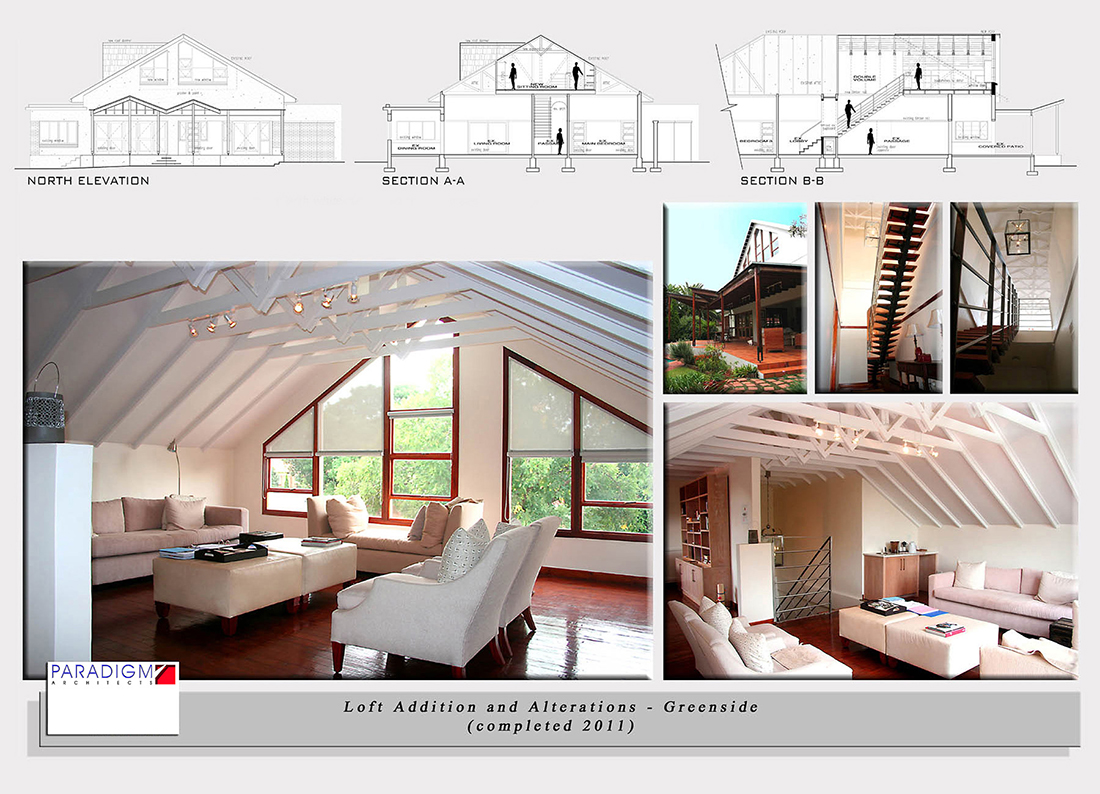 The new loft space is deliberately light and airy with white-painted exposed trusses setting up a clean rhythm which contrasts with the varnished timber floor. A steel and timber staircase leads up through an existing brick-formed archway and onto the timber platform—linking the old with the new. The new furniture and fittings have been specifically chosen to complement the modern simplicity of the space.