Elegant Simplicity - a constrained palette of colours and complementary natural finishes tie the house into it's site and surroundings, protected from the elements beneath a large eaves overhang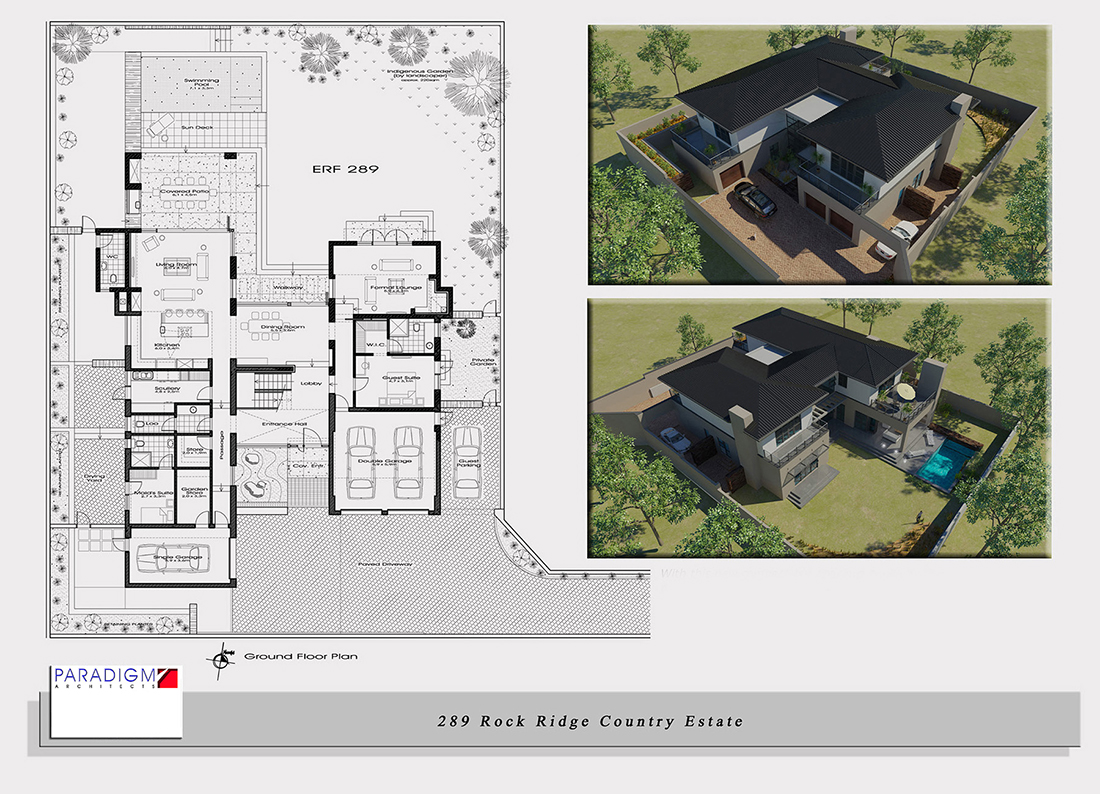 With this new compact-but-spacious house by Paradigm Architects at Rock Ridge Country Estate in Amarosa the overall concept for the design was one of simplicity and readability with the ideas being easily understandable through all aspects of the architecture. In this respect the building is divided up in both the horizontal and vertical planes with an H-block plan and a clearly defined coping separating the ground floor level from the first.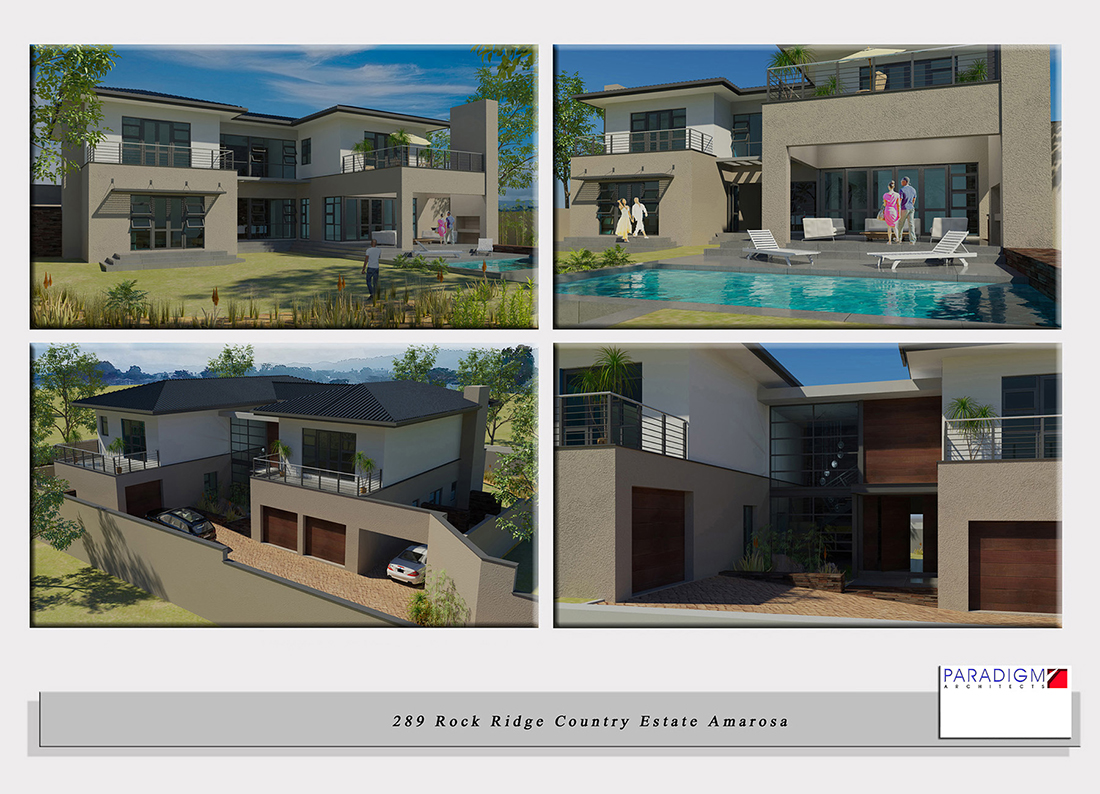 The two main wings of the house are connected with a double-volume Entrance Hall that opens into the Dining Room (and Entertainment Areas) at ground floor and the Pyjama Lounge at first floor. Rock-clad walls are used sparingly throughout the house, mostly to define external garden spaces. The front door extends with timber cladding up through the double volume space signifying the main entrance from the courtyard.