Stoep House - a modern interpretation of a simple farm style home with a north-facing stoep and a bold street presence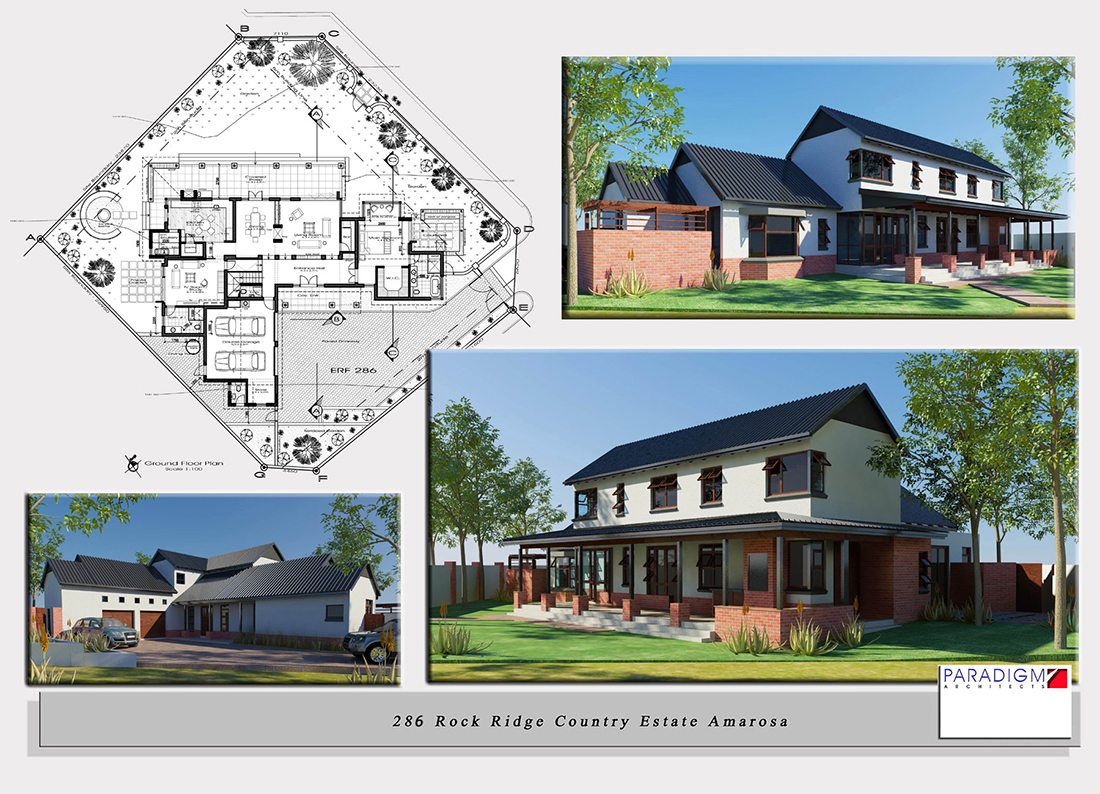 This new house at Rock Ridge Country Estate opens out from the Kitchen, Dining and Living Room to a wide wraparound stoep, before spreading out further into the garden below. An elegantly simple construction reveals a practical layout of spacious rooms and interconnected spaces with most of the primary living areas taking place at ground floor. A red facebrick plinth encircles the house, occasionally climbing upwards to form the deliberately conceived 'farmhouse additions' of Scullery, Braai and Open Courtyard walls. The front façade interacts boldly with the street, evoking ideas of community presence and a connection to it's neighbourhood environment.
Elements of a farm style house are evoked through the use of the north-facing stoep, the simple volumetric collection of spatial forms and the various materials such as the steel profiled roof sheeting. The roofscape is broken down in such a way so as to reduce the overall scale of the house, further tying it to the ground. A private courtyard off of the Main Bedroom has a discrete outdoor shower and shaded sitting area.