Aura Showhouse - the first of two showhouses built at the Eye of Africa Golf Estate in Midvaal, responding to it's small site and context, opening out to the modern entertainment area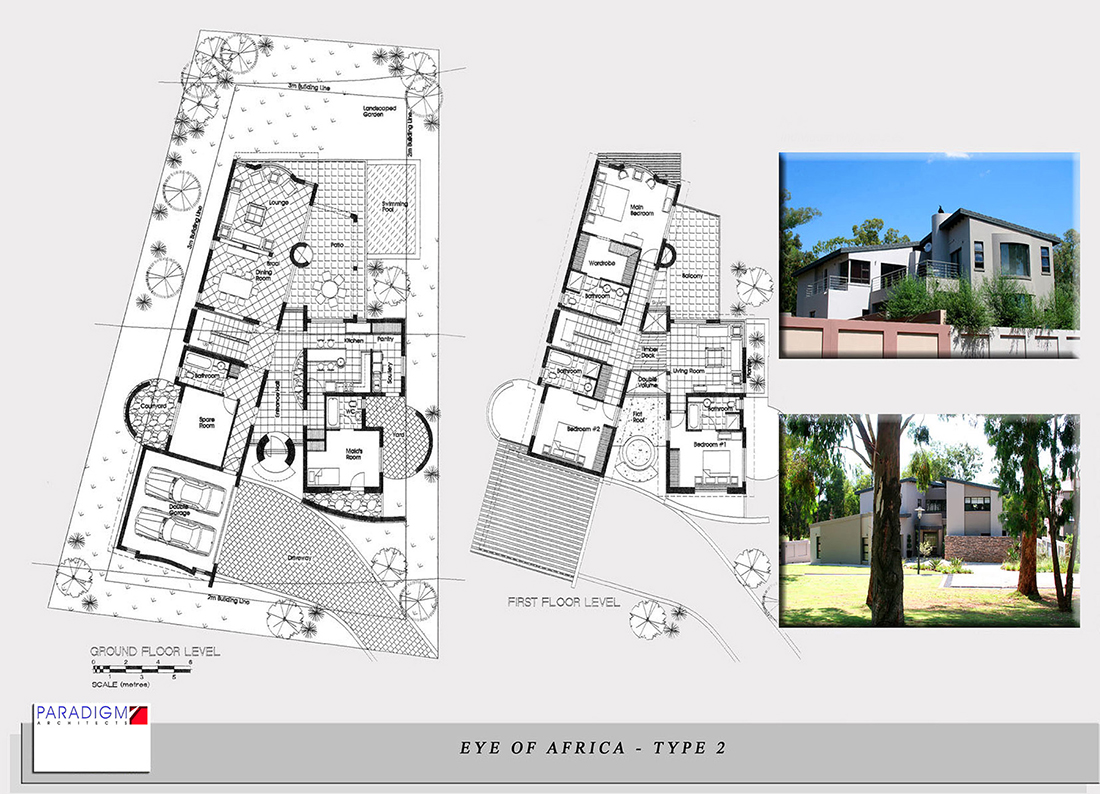 Paradigm Architects designed a showhouse at the Eye of Africa Golf Estate for Aura Projects that responds directly to the constraints of a small site by aligning the two wings of the house with their respective boundaries and linking these elements with a flat roof. This allows for a splay within the circulation area of the house that doesn't affect the spatial makeup of the individual living spaces.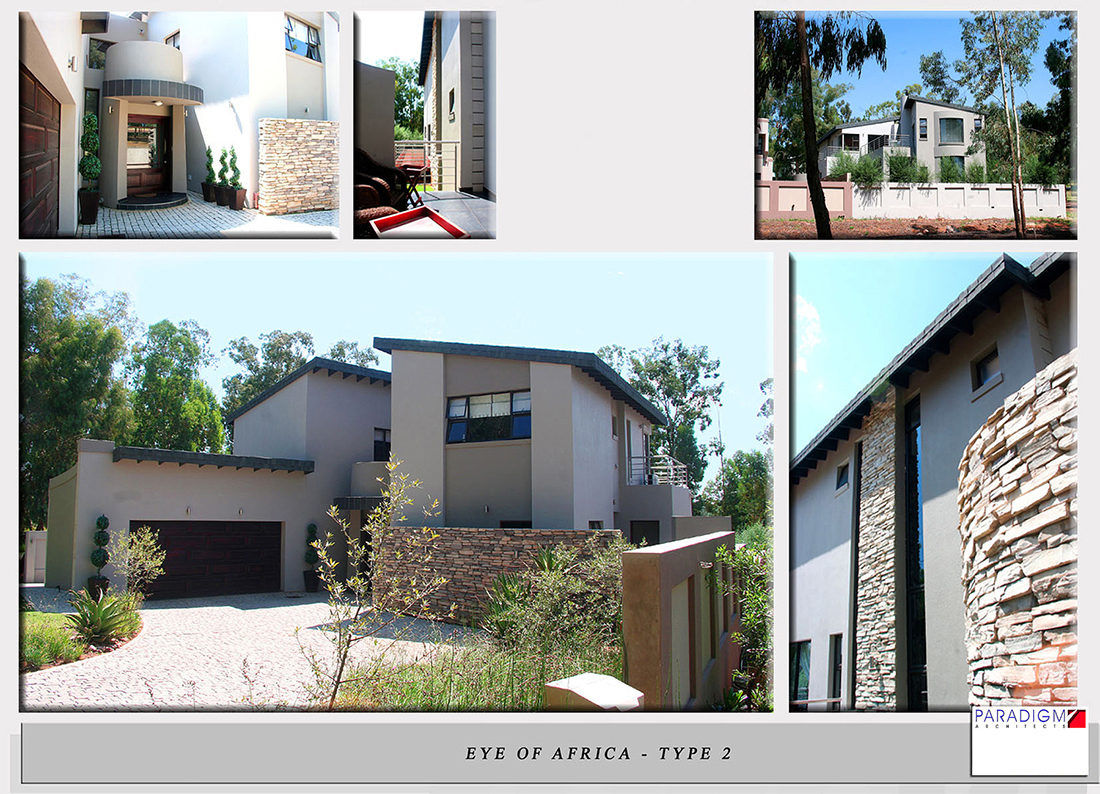 The angle of the splay is taken up at the entrance with the addition of a circular element that contains the front door with the plastered finish to the walls offset by the introduction of rock cladding and formal planting. The circular entrance element is mirrored with a braai chimney on the covered patio and a double-height bay window to the north. A timber deck wraps around the living room, giving the house the ability to spread out to the covered patio on one side and the garden to the other, making the most of it's available space.