Noverna Court, Hillbrow - refurbishment and extensive alterations of an existing residential building in Hillbrow that had fallen into a state of considerable disrepair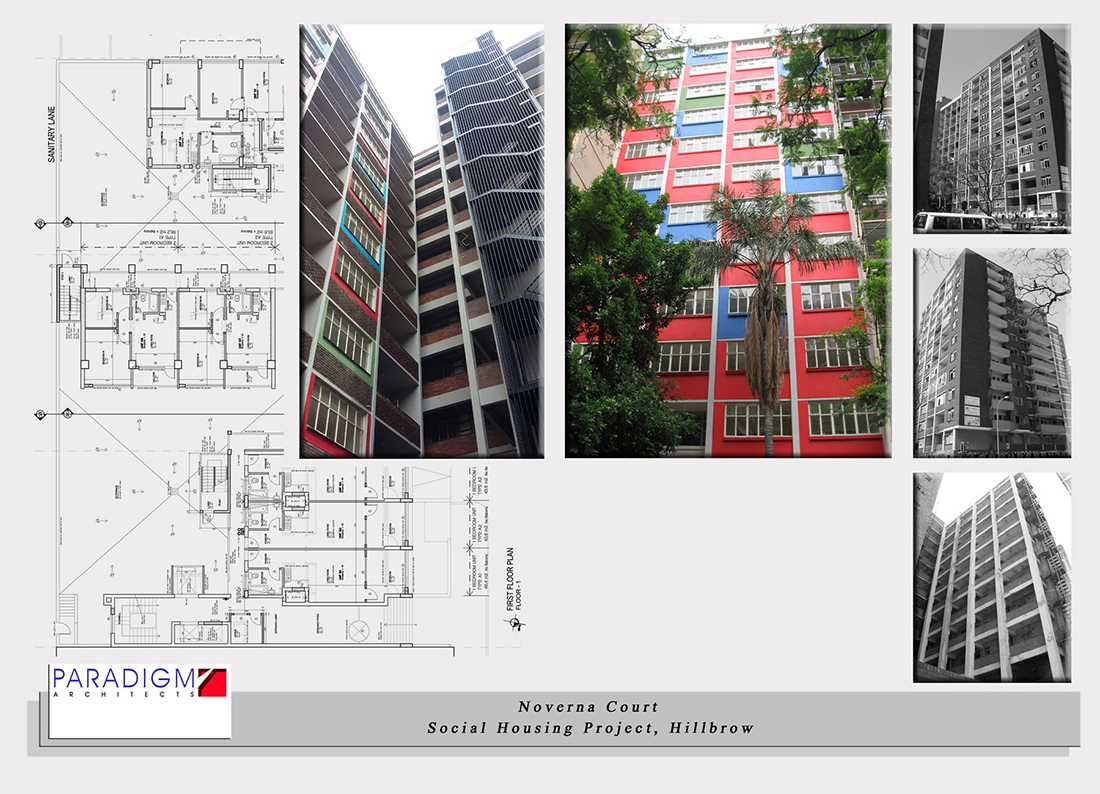 As part of a greater undertaking with regards inner-city buildings within Johannesburg, Paradigm Architects are currently on site with a project entailing the refurbishment of an existing twelve-storey building in Hillbrow.
The alterations include a complete reworking of the existing floor and residential unit layouts in order to satisfy the requirements of the brief with regards social housing in Johannesburg. In addition the existing lifts and external staircases are in the process of being redesigned and a new level of accommodation is being added to the top-most floor. The facades of the building are being refurbished and given a new, brighter outlook reflecting the changing fortunes of the inner-city.