Proposal for a New Civic Centre
Civic Centre, Kokstad - proposal for a new Civic Centre and Mixed-Use Development hinged around the establishment of a vibrant and viable urban precinct as it's prime motivator and catalyst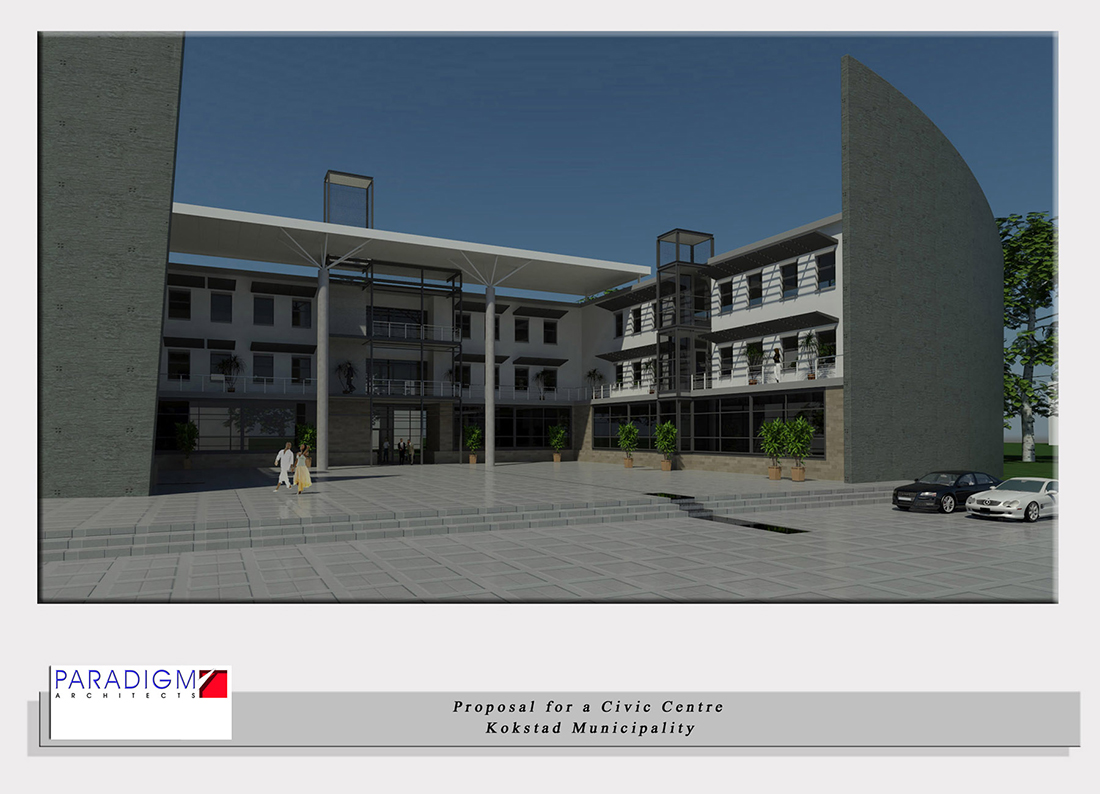 Paradigm Architects was invited as part of a development team to put together a proposal for a new modern facility for the Greater Kokstad Municipality as part of a commercial, retail and residential mixed-use precinct. The intention was that this new precinct takes the first step in restructuring the immediate spatial economy—creating a sense of place and meaning, as well as satisfying the everyday needs of the municipal facilities in serving the public. By helping to stitch back together a disconnected and fragmented urban landscape one would hope to re-organise the surrounding fabric into a sustainable working environment.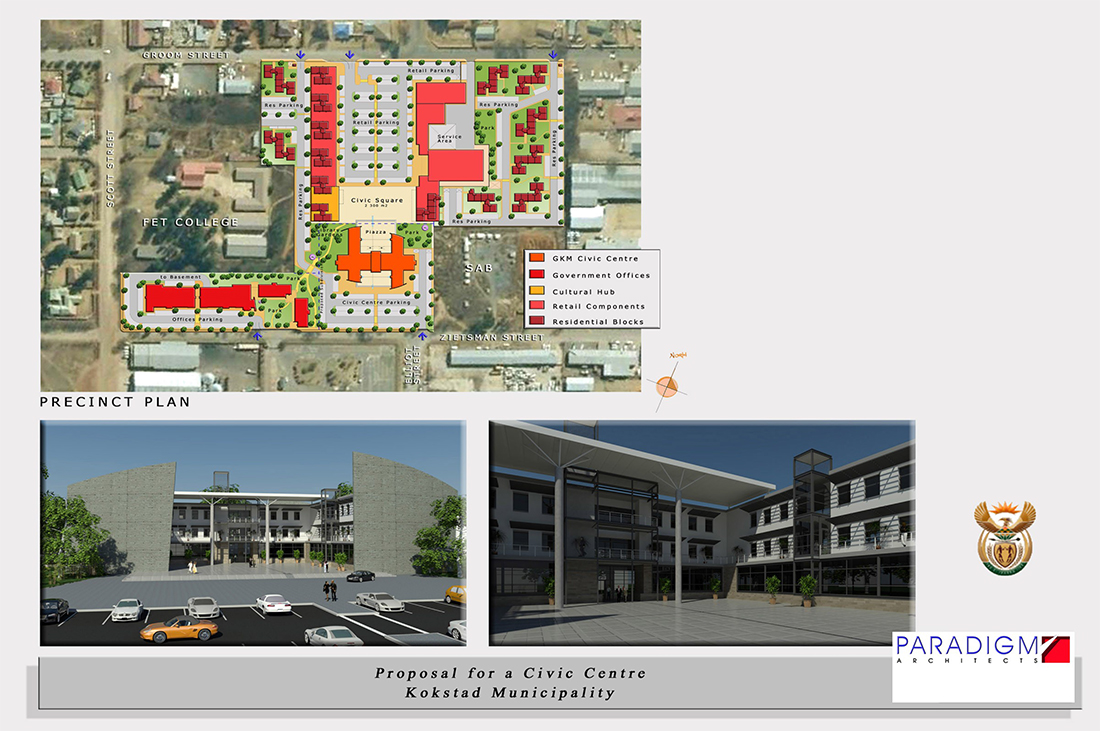 The overall scheme was divided into five basic components:
1 - Civic Centre and Square:
The centerpiece of the proposal embraces two open plazas with the north square held on three sides by the Civic Centre, a Cultural Hub and Retail buildings opening up to the public space.
2 - Government Offices:
New offices for the Local, Provincial and National Government in this sub-precinct to the south-west of the site.
3 - Cultural Hub:
This forms one edge of the Civic Square opening out to the square and gardens and incorporates a library, museum / gallery, events venue and a gift shop.
4 - Retail Component:
Flanking either side of the Civic Square and forming two continuous edges to the square and parking.
5 - Residential Blocks:
The key aspect of the viability of the development lies with the introduction of a series of 3 and 4-storey residential blocks, introducing a permanent population to the precinct.